Moira Kelly
President, Exploration Learning
Moira likes creating and building and it is no surprise that one of her first tasks as president of EXPLO was overseeing the renovation and build out of a boarded-up building that began its life as the Norwood Press in 1894. Now the organization's headquarters, the Exploration Center is a busy R+D Lab at the forefront of teaching and learning and creative curricular design.
Moira is an Innovation Fellow at the Wheelock School of Education at Boston University and serves on the National Advisory Board for Bowdoin College Admissions and on the Dean of Arts and Sciences Advisory Council for Bentley University. For ten years she served as a member and officer of the Board of Directors of the Association of Independent Schools in New England.
An honors graduate of Bowdoin College, Moira earned her J.D. at Boston University School of Law, and first class honors in law at the National University of Ireland, Galway. She was a Rotary Ambassador at Goodwill Fellow at the University of Nottingham, England, a Thomas J. Watson Foundation Fellow, and a National TRIO Achiever. She was tapped as one of the non-profit leaders to participate in the Open Leadership Camp hosted by the MIT Media Lab and Mozilla.
Since 2000, Moira has served as Associate Producer for the Commission on Presidential Debates, the organization that produces all of the general election U.S. presidential and vice-presidential debates. She has led the Commission's educational outreach efforts and has been a presenter at the National Democratic Institute's International Best Practices Debate Institutes, as well as other conferences and workshops.
Each summer, Moira moves to campus with her family, which includes Rosie the rescue border collie. Moira can be found visiting classes, running professional development workshops with staff, and chatting with students at one of her many "lunches with Moira."
---
Dave Krijger
Chief Marketing Officer, Exploration Learning
Dave is a seasoned, customer-obsessed leader who enjoys creating transformational experiences that don't just allow a predestined story to continue, but allow the story to take on a new direction altogether. The best stories to be written are the stories that truly have an impact on people's lives.
Prior to joining EXPLO in 2019, Dave served as Vice President of Integrated Marketing at Kaplan Higher Education (KHE). At KHE, Dave led the integrated marketing efforts that helped reignite growth for Kaplan University, and led the Integrated Marketing efforts to launch Purdue University Global — Purdue University's entry into adult online education.
It was at KHE where Dave caught the 'education' bug, and now finds himself in the position to impact the lives of future generations through his work at EXPLO.
Prior to Kaplan Higher Education, Dave held a number of leadership roles across industries in companies including Grand Circle Travel, Gemvara, and Vistaprint, working in the U.S., Spain, and the Netherlands.
Dave earned his Master in Business Administration from the Moore School of Business, University of South Carolina. In addition, he earned his Master in Economics from Tilburg University, the Netherlands.
Originally from the Netherlands, Dave enjoys the four seasons that New England has to offer. Residing in the Greater Boston area, Dave and his family love exploring the outdoors and everything it has to offer.
---
Amy Robbins
Chief Financial Officer, Exploration Learning
Amy is a detail-oriented problem-solver who gets things done. She's combined these skills with her financial expertise to drive EXPLO's mission forward.
Amy's early career was highlighted by positions at Price Waterhouse and United Asset Management before taking a short break from the corporate world to raise her two children.
Amy and her husband dipped their toes into the entrepreneurial waters when they became early franchisees of a fast-casual salad restaurant where she took on responsibility for all aspects of accounting, finance, and human resources. After selling the restaurant, she became Chief Financial Officer at Resource Options, a staffing agency in Needham, Mass.
Eight years ago, Amy entered both the non-profit and educational space and hasn't looked back. She joined Exploration School as Business Manager/Chief Financial Officer and has enjoyed the work both professionally and personally. Amy deeply believes in EXPLO's mission and takes great pride in working with colleagues who are creative, passionate, and driven to enrich the lives of students across the world.
Amy resides in Framingham, Mass., with her husband and her dog, Cooper, who can often be found on the upper floor of EXPLO's headquarters. Outside of EXPLO, Amy loves to play tennis and spend time with her family.
---
Mark Greenlaw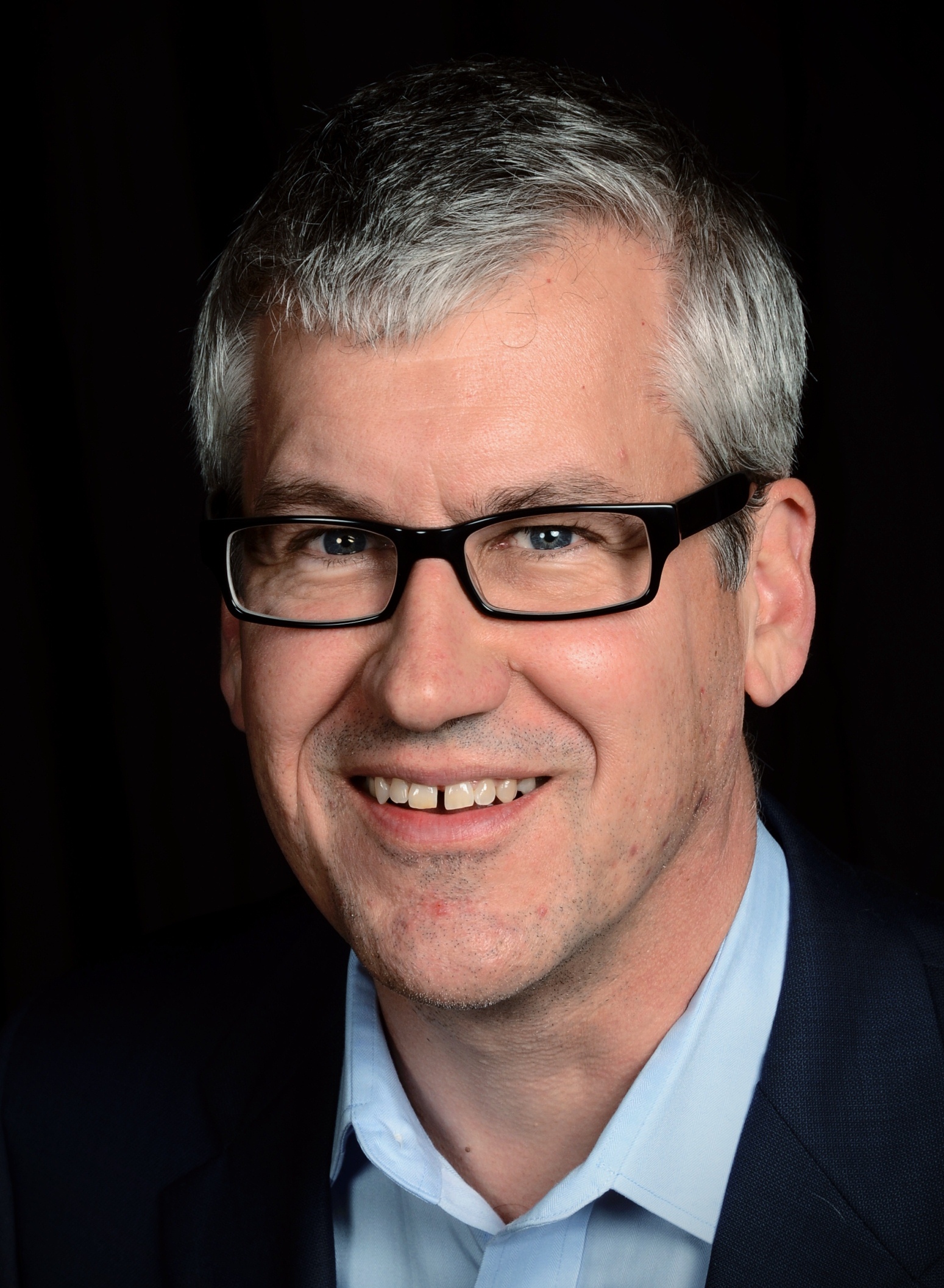 Executive Director, EXPLO Elevate
Mark is a strategic leader committed to the idea that improving the world starts with our youth. He brings to EXPLO over 30 years of business, technology, and education experience.
Prior to joining EXPLO in 2019, Mark served as Vice President of Strategy and Impact at FIRST, a nonprofit that provides hands-on robotics programs to nearly 600,000 students from over 100 countries, where he was responsible for defining strategies to increase program access, participation, and impact. He led FIRST's schools initiative, which enabled schools and districts to bring FIRST robotics programs into the school day by providing curriculum, teacher professional development, and support structures.
Prior to FIRST, Mark held positions as Chief Information Officer and Vice President of Sustainability & Education Affairs at Cognizant, a global provider of information technology, consulting, and business process services. He launched Cognizant's Making the Future program, themed on the Maker Movement, and designed to inspire STEM interest and creativity through fun, hands-on, project-based learning opportunities.
Mark was a co-founder of the nonprofit Maker Education Initiative — whose mission is to harness the power of making to transform teaching and learning — and continues to serve on MakerEd's board. Mark earned his Bachelor of Science in Operations Management from the Smeal College of Business at The Pennsylvania State University.
---
Sarah Ruter
Head of Programs, EXPLO Chicago
Sarah Ruter is a singing, dancing, English teacher who detoured into practicing law before returning to her first love: education. Sarah started her education career at EXPLO in 1996, where she's held numerous positions including teacher, residential advisor, admissions officer, residence director, and Dean of Students, and returned as Head of Programs in 2010. She is a graduate of the University of Wisconsin — Madison, where she was a Robert C. Byrd Scholar. For years, she taught high school writing, public speaking, and literature at a public school in Massachusetts. She also headed the school's Theater Society, where she directed three plays per year for the 100-member drama organization. Sarah attended the University of Minnesota Law School, where she earned her J.D. cum laude. She practiced general, commercial and employment law with regular appearances in state and federal court. Minnesota Law and Politics called her a "Rising Star" and Minnesota Lawyer named her to their list of "Up and Coming Attorneys.
---
Elliot Targum
Head of Programs, EXPLO New York
Elliot is known as an "idea factory" and has been developing ideas for EXPLO since 1997. Prior to becoming the Head of Programs, Elliot held many positions within the organization, including Residence Director, Programming Director, and Dean of Day Students. Outside of EXPLO, Elliot was a founding teacher at a Boston charter school and taught math and science in the Cambridge, Massachusetts public school system. One public school teaching colleague described him as "the most progressive teacher in the district." Elliot's interests and talents are broad. He was a math correlation specialist at Riverdeep, Inc., working on interactive mathematics software, and worked with Games-To-Teach, a partnership between MIT and Microsoft's iCampus. In addition, he is the founder of EB Tutoring. In the summer, you will see him juggling flaming torches on campus. Elliot is a graduate of Haverford College, and earned his Masters in Education with a concentration in technology and education at the Harvard Graduate School of Education. He currently serves on the board of Belmont Day School, contributing to both the Strategic Planning and Diversity Committees.
---
David Torcoletti
Head of Programs, EXPLO Boston
A wise and compassionate mentor to legions of students and educators, David is a beloved teacher and educational leader. He began his education career at Northfield Mount Hermon School (NMH), where he taught photography, lived in a dormitory, and coached. He went on to become a House Director, Campus Dean, and eventually, School Dean. While there, he was twice honored with the faculty residential life award. David then moved to Milton Academy where he was a teacher and Dean of Students. In addition to leading EXPLO Boston, David consults with and advises independent schools, and presents at professional conferences on student life issues. He is a summa cum laude graduate of Ohio University and earned his M.F.A. at Bard College as a Milton Avery Scholar. A man of many talents, David is also a nationally recognized fine arts photographer with numerous museum and gallery shows to his credit.
David has worked at EXPLO since 1998, and each summer moves to campus, bringing with him his family, including Rosie, a rescue dog who is part border collie and not so clear what else.